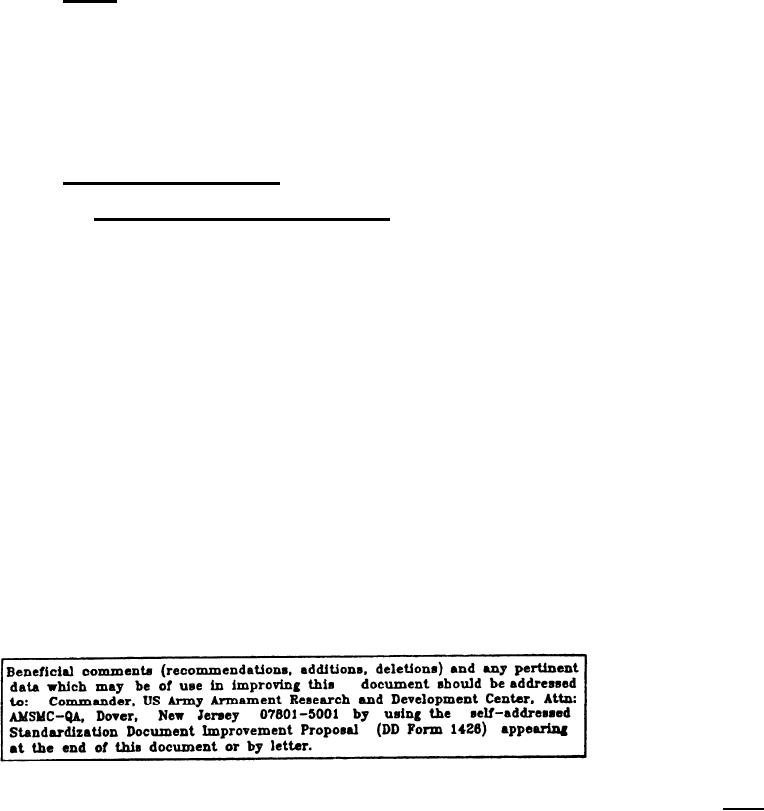 MIL-S-70454(AR)
1 April 1985
MILITARY
SPECIFICATION
SIGHTUNIT:
M64A1
This specification is approved for use by the US Army
Armament, Munitions and Chemical Command, and is
available for use by all Departments and Agencies of
the Department of Defense.
SCOPE
1.
1.1 Scope. This specification covers one type of instrument
known as Sightunit: M64A1 (9360168) used with US Army mortar
systems, (see 6.1). Throughout this specification, this
instrument is referenced as "sightunit". This sightunit is
composed of Telescope, Elbow: 9360257 and Mount, Telescope:
9360169. This sightunit has radioactively illuminated scales,
level vials, indices, and reticle.
APPLICABLE DOCUMENTS
2.
2.1
Government
documents.
2.1.1 Specifications and standards. Unless otherwuise
specified, the following specification and atandards of the issue
listed in that issue of the Department of Defense Index of
Specifications and Standards (DoDISS) specified in the
solicitation form a part of this specification to the extent
specified herein.
SPECIFICATIONS
MILITARY
Fire Control Materiel: General
MIL-F-13926
-
Specification Governing the
Manufacture and Inspection of
Inspection Equipment, Supply and
MIL-I-45607
-
Maintenance of
9360257
Telescope, Elbow:
MIL-T-70521
-
9360169
Mount,Telescope:
MIL-M-70453
-
FSC 1240
For Parts Inquires call
Parts Hangar, Inc
(727) 493-0744
© Copyright 2015 Integrated Publishing, Inc.
A Service Disabled Veteran Owned Small Business